INSTRUCTOR RESPONSIBILITY:

AS AN INSTRUCTOR WHO CLAIMS TO TEACH REALITY FIGHTING OR SELF-DEFENSE YOU HAVE SEVERAL OBLIGATIONS.  IF YOU ARE NOT MEETING THESE OBLIGATIONS THEN YOU NEED TO CHECK YOURSELF.

1)  IF YOU DON'T KNOW FOR A FACT THAT SOMETHING WORKS, DON'T TEACH IT.

2)  BE TRUE TO THE WORD "REALITY".  IF YOUR REALITY IS TWO GUYS FIGHTING IN A CAGE THEN WAKE UP FROM YOUR DREAM, THAT IS T.V., SPORT TRAINING, AND YOUR DREAM.  IF YOUR REALITY IS ONE OR MORE GUYS MUGGING OR RAPING SOMEONE SMALLER THEN YOU ARE MORE ON TRACT.

3)  WEAPONS, WEAPONS, WEAPONS.  YOU MUST HAVE WEAPON ORIENTED TRAINING. 

4)  MULTIPLE PEOPLE, YOU MUST TEACH FIGHTING AGAINST THE ODDS.

5)  AFTER A CLASS OR SEMINAR YOUR HAVE TO ASK YOURSELF, CAN THEY GO OUT ON THE STREET OR IN THE JUNGLE AND USE WHAT I JUST TAUGHT THEM?

6)  BE RESPONSIBLE.  IF YOU TEACH SOMEONE KNIFE TACTICS THAT HAVE A LOW PROBABILITY  OF WORKING AND DON'T TELL THEM THAT IT PROBABLY WON'T WORK THEN MAYBE.........YOU JUST KILLED THEM.   DO NOT GIVE PEOPLE A FALSE SENSE OF SECURITY.

7)  DON'T FAKE THE FUNK.  IF YOU DON'T KNOW SOMETHING DON'T TEACH IT.  GO LEARN IT, THEN TEACH IT, OR HAVE SOMEONE ELSE TEACH IT FOR YOU.

8)  STUDY HOW TO TEACH AND TEACH SCIENTIFICALLY.  DON'T JUST TEACH THE WAY YOU WANT TO TEACH BECAUSE THAT IS HOW YOU WERE SHOWN.  TEACH THE WAY PEOPLE LEARN BEST.  MOST PEOPLE JUST TEACH THE WAY THEY WERE TAUGHT AND DON'T HAVE CLUE HOW PEOPLE LEARN THE BEST.

9)  HAVE STUDENTS REPLICATE TACTICS AND TECHNIQUES UNDER STRESS, HERE IS WHERE YOU CAN MEASURE YOUR TEACHING SUCCESS.

THIS IS JUST A START, I HAVE MORE TO COME.

Hand to Hand, Knife, Stick, and Gun Combatives





Military, Law-Enforcement, Security Guards, Bouncers, Body Guards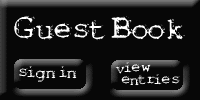 International

Special Forces Combatives Institute

REALISTIC TRAINING FOR A REAL WORLD