A WORD FROM DR. JOHNSON

ABOUT ME:  I HAVE BEEN TEACHING MARTIAL ARTS, SELF-DEFENSE, DEFENSIVE TACTICS, AND AGRESSIVE TACTICS TO CITIZENS, MILITARY, AND LAW-ENFORCEMENT FOR OVER 15 YEARS.  MY EXPERIENCE INCLUDES BEING A DEFENSIVE TACTICS AND CRISIS MANAGEMENT/RIOT CONTROL INSTRUCTOR FOR THE FEDERAL DEPARTMENT OF JUSTICE.  I HAVE BEEN THE ASSISTANT TEAM LEADER FOR EMERGENCY RESPONSE (E.R.T.) AND DISTURBANCE CONTROL (D.C.T.) TEAMS.  I AM LUCKY TO HAVE BEEN  TRAINED AT THE BEST LAW-ENFORCEMENT TRAINING CENTER IN THE NATION.

I HAVE ALWAYS HAD TO MODIFY OR CHANGE THE TRAINING I HAD IN MARTIAL ARTS AND LAW-ENFORCEMENT CLASSES TO TEACH IT TO PEOPLE IN A WAY THAT IT WOULD REALLY WORK IN REAL SITUATIONS.  SEVERAL YEARS AGO I RAN INTO HOCK HOCKHEIM AND THE SCIENTIFIC FIGHTING CONGRESS.  HE HAD EVERYTHING ORGANIZED, HAND, STICK, KNIFE, GUN, IN A FORMAT SO SIMULAR TO WHAT I HAD TO DO TO MAKE THINGS WORK WHEN I WAS TEACHING.  HIS ORGANIZATION OF THE MATERIAL WAS AMAZING.  IT COULD NOT HAVE BEEN DONE MUCH BETTER.  HE DID NOT DO THE FALSE ADVERTISING OR PLAY THE WORD GAMES THAT MAY BIG NAMES DO.  HE WAS JUST HONEST ABOUT THE TRUTH OF COMBAT.  I HAVE BLACK BELTS AND INSTRUCTOR CERTIFICATIONS IN OVER 13 MARTIAL ARTS AND COMBAT SYSTEMS AND HAVE STUDIED MANY MORE.  I BOUGHT ALL THE BEST VIDEOS FROM THE CURRENT BIG NAMES (THOUSANDS OF DOLLARS) ONLY TO FIND THAT THEY WERE ALL TEACHING THE SAME MATERIAL AND MOST WERE USING FALSE OR EXAGGERATED ADVERTISING.  IT IS NOT THAT THEY WERE NOT GOOD, IT IS THAT THEY WERE ALL TEACHING THE SAME THING.  THE FACT IS THAT  A PUNCH IS A PUNCH AND A KICK IS A KICK.  THERE ARE ONLY VARIATIONS.  THE SCIENTIFIC FIGHTING CONGRESS IS THE MOST ORGANIZED AND HONEST REALITY FIGHTING ORGANIZATION I HAVE FOUND.  CURRENTLY I TEACH ALL OF THERE COURSES AND PROMOTE PEOPLE IN THEIR COURSES.  I TEACH ADDITIONAL MATERIAL AND TRAINING DRILLS WITH THESE COURSES AND COMBINE THEM FOR MY CQB COMMANDO COURSES.  THIS IS WHY THE SCIENTIFIC FIGHTING CONGRESS.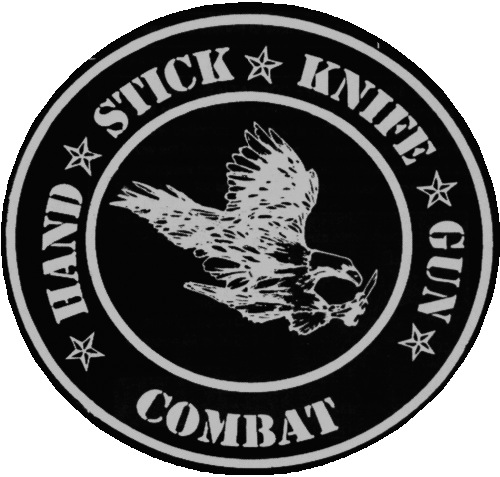 Hand to Hand, Knife, Stick, and Gun Combatives




HARD CORE COMBAT ACADEMY

The Best Close Quarters Combat and Self-Defense Techniques

from Around the World

REALISTIC TRAINING FOR A REAL WORLD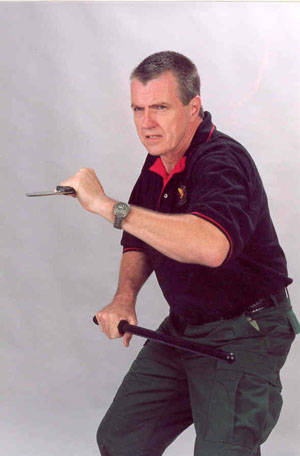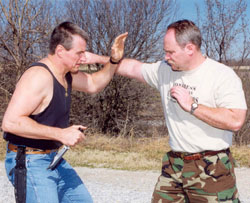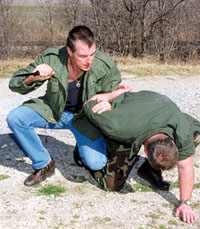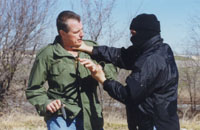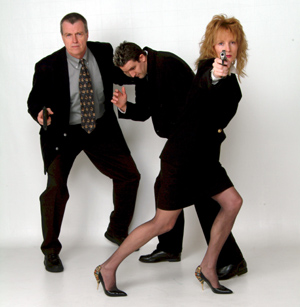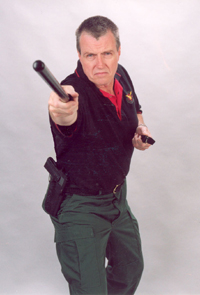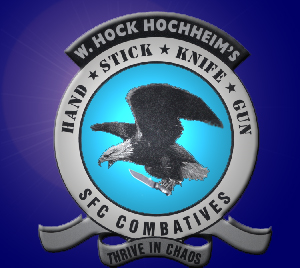 Military, Law-Enforcement, Security Guards, Bouncers, Body Guards